Resources for Divorcing Homeowners
Get informed and educated on the most important matters in Divorce Real Estate.
Do you have questions regarding the house?
Maximize your property value before it hits the market.
As a neutral, Leslie has a specific protocol to assist homeowners in getting their home ready to sell.
We can oversee all necessary deferred maintenance issues and minor improvements.
It's imperative to get your home "show-ready".
1233 Eastwood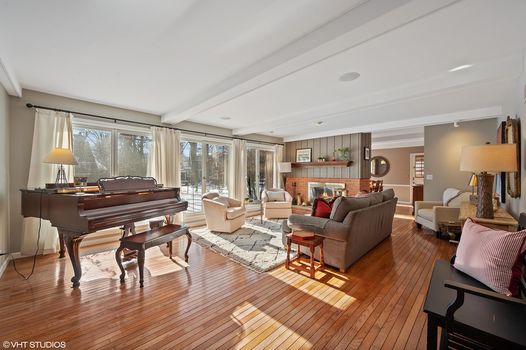 After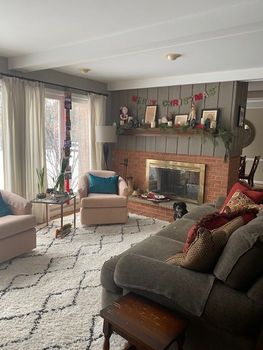 Before
Full price offer, first day on the market.
2224 Maple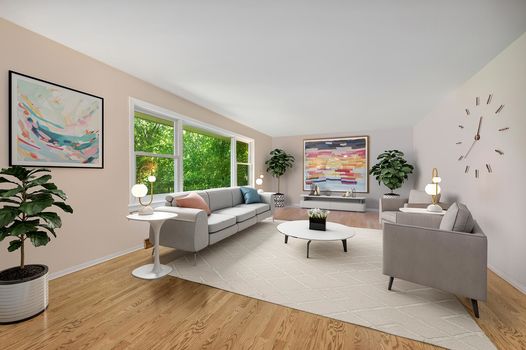 After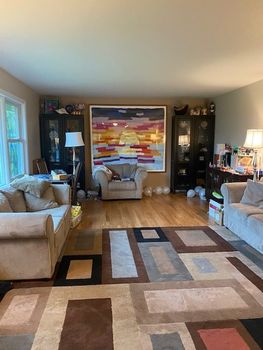 Before
Property under contract in 5 days.
Unlock
your

home potential
Choosing a real estate agent can be a challenge. We don't just help people buy and sell real estate. We get to know our clients and educate them on the market and provide options they may never have considered.
Selling? We will help you maximize your sale price and minimize market time.
Buying? We will be your advocate and confidante as we help find that perfect gem.
Relocating? We will help you transition on your time - even if you only have one day to decide.
Wherever life is taking you, we will help you move with confidence.
IN REAL ESTATE TRANSACTIONS
Let's do this, together.
Advocate - Advisor - Quarterback - Consultant - Neutral Expert
You got this, you are in the right place!
Certified Divorce Real Estate Expert (CDRE™)
Top 1% broker in Chicago area
Over $180 million in real estate transactions
20+ years in Real Estate
Affiliate with Collaborative Divorce Illinois (CDI)
Affiliate with The Chicago Bar Association (CBA)
Founding member of Amicable Divorce Network (ADN)
Member of National Association of Divorce Professionals (NADP)
"The sale of the house in Chicago is done, and after almost 20 years of 'battle', my 'husband' (the man I chose to get married to) expressed his appreciation today for a transaction that he is 'comfortable/happy' with. Even though I invested my most precious years into getting this burden off my che
…
Read More
st, the appreciation goes to you, Leslie from your network who caused the transaction to go through and be final. Thank you."
Read Less
"Leslie is fantastic. She navigated a 'challenging' situation for a shared client - we could not have been happier with Leslie's representation and advocacy! Could not recommend more!"
"I am so grateful for all of the support I received from Leslie during my home selling process. Leslie's calm and supportive presence made it much easier for me to survive the many delays that were out of my control. I am so grateful for your professional recommendations, support and especially her u
…
Read More
nderstanding and acknowledgment of my time and energy that was involved with my facilitating all of the repairs, cleaning, packing, purging, etc. Selling a home during divorce is emotionally difficult but having a specialist in divorce real estate made the process much easier. I highly recommend Leslie and her team!!!"
Read Less
"My experience with Leslie and Ali was absolutely outstanding! They truly served as a calm in the middle of a storm. Leslie understands the stress that comes along with the divorce/home selling process as she has lived it, and helps both parties navigate the entire journey. The minute they walked thr
…
Read More
ough the door, Leslie and Ali provided guidance in terms of preparing the home for sale. The light Leslie and Ali brought helped guide me through a dark and difficult moment In my life. I recommend them to any couple going through a divorce."
Read Less
"As a family law attorney, I see so many clients go through the emotional toll when selling the family home. Recently Leslie assisted my client with the sale of the marital home against the backdrop of a highly charged pending divorce matter. Leslie approached the transaction with grace, respect, and
…
Read More
most of all kindness to her clients. She provided stellar and compassionate service, while maintaining trust and efficiency for all involved. Leslie was instrumental in helping my client move forward both financially and emotionally. I highly recommend her!"
Read Less
As your advisor and main point of contact, Leslie will help build the right team of professionals for you in your area.