DIVORCE Advisor
Certified Divorce Real Estate Advisor
A Streamlined & Fair Process For Divorce Real Estate Clients
Leslie Glazier is Greater Chicagoland's leading Certified Divorce Real Estate Expert (CDRE™) and a Top residential broker with @properties. She works with a team of legal, mental health and financial professionals to assure that her clients have experts on every aspect of their transaction.
During her 20+ year career, Leslie sold over 100 million worth of real estate. But in Leslie's heart, her work is all about people. Leslie is honored to be part of a client's journey to the next phase of their life.
Graduating from Ilumni Institute's master level training, led by family law attorneys, judges, Certified Divorce Lending Professional's (CDLP) and divorce real estate experts, Leslie "represents the house" as a neutral third party. Her extensive skills, training and education ensure the process is streamlined, fair and amicable for everyone involved by balancing neutrality and professionalism. She is also an affiliate with Collaborative Divorce Illinois (CDI), The Chicago Bar Association (CBA) as well as a Certified Divorce Specialist (CDS™).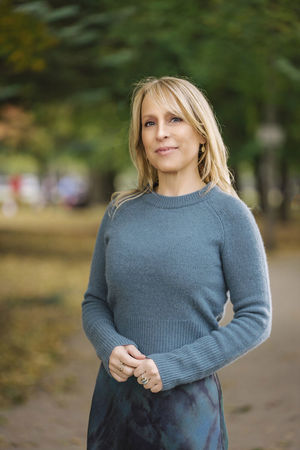 Divorce Real Estate Blog
Divorce itself isn't easy. Dealing with assets during divorce is even more difficult. Clients ofte…
Introduction: When a couple is going through a divorce, one of the most difficult decisions they ma…
Divorce Real Estate Videos & Podcasts
Leslie Glazier
Leslie's Story
Like so many others, Leslie experienced divorce as a child. Her parents divorced when she was fourteen and her mom immediately remarried. Due to their decree, her mom was forced to sell their family home. She had moved six times by the time she was eighteen. This experience left her angry, frustrated, and with the constant feeling of not being in control of her own life.
History repeated itself with her marriage. She got divorced when her boys were seven and ten. As a new-found single mother, she felt fiercely protective of her young boys and guilt-ridden for the upheaval that the divorce caused them.
She would have benefitted from a more collaborative approach to her divorce. Her attorney advised her on all the legal aspects as well as listening to her vent and make rash decisions, yet he was not a trained therapist, real estate agent, or financial expert, and her legal bills ran up quickly.
Knowing what she knows now, she is convinced that a team of trained professionals is what she needed to guide her through the process. This would have saved a lot of emotional and financial distress.
After these experiences, Leslie gradually became the "go-to" person for divorce among her friends seeking advice, and she vowed that she would find a way to make a difference. Her career has evolved into helping others through divorce real estate. Since then, she has had two more children, creating an incredibly close family. Success Stories
"My experience with Leslie and Ali was absolutely outstanding! They truly served as a calm in the middle of a storm. Divorce and separation can be a tremendously stressful time, and to pack on top of it the need to sell a house only makes it more stressful. Leslie understands the stress that comes along with the divorce/home selling process as she has lived it, and helps both parties navigate the entire journey. The minute they walked through the door, Leslie and Ali provided guidance in terms of preparing the home for sale. Once the home was ready for photographing a few days later I knew the home was going to sell within days, and it did. I think back today, and am certain that the light Leslie and Ali brought helped guide me through a dark, difficult moment in my life. I recommend them to any couple going through a divorce. Thank you both!"
"Leslie is a very experienced and professional real estate agent and became a trusted friend. She made the whole process as easy as it could be. I would recommend her wholeheartedly."
"Ali was super helpful beyond finding an apartment during my family's relocation. She seemed very knowledgeable about the location, had great communication and follow up."
15 Minute
Strategy Session
Schedule a one-on-one no commitment consultation with Leslie.