The pandemic has brought a lot of new trends to the way business is going, especially in real estate. Fall 2021 is expected to reflect past trends and bring on some new ones. Here's what you need to look out for in the coming months in the Chicago real estate market! 
Home prices have been rising
Home prices nationwide have soared by 17.2% in June 2021 compared with the same month last year—a record high according to a recent CoreLogic report. Homeowners have been able to sell their homes for far more than they expected and usually even above the asking price. Competition has been heating up across markets for the past few months where nearly 50% of listings have received offers over asking! 
Chicago is a slightly different story but still reflects the unprecedented growth the national real estate market has experienced. Median prices are up only 5.4% in June 2021 compared to the previous year. This is a notable increase, however, with this, experts are urging Chicago seller's not to overprice their homes strictly due to the rise in prices nationwide. It is important to consider prices throughout the city, even neighborhood to neighborhood in the unique case of Chicago. 
Is buyer's fatigue setting in?
Nationwide, Realtors are reporting that mortgage applications have dropped to an 18-month low, and "buyer fatigue" in the market is real. Sellers are starting to respond to lower buyer enthusiasm with price reductions as they attempt to get their homes sold before prices fall further later this year as they typically do.  
The Chicago market is experiencing "buyer fatigue" in some pockets of the real estate market, but in others not so much. Chicago is a unique case and, for the most part, the market isn't slowing down just yet! The luxury real estate market in Chicago especially has not experienced this fatigue, with agents reporting continued extreme growth in their luxury clients. 
Additionally, Chicago agents are noting a "stunning" recovery to the downtown real estate market. Crain's reports the market has gained all of its losses from 2020 back and then some. Did you know you can check out available downtown listings while they're still available through Leslie Glazier Group's Lifestyle Quick Search?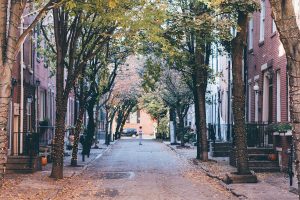 Mortgage interest rates will go up modestly
Mortgage interest rates will continue to modestly increase over the rest of the year. In the last week, they have hit their highest point in the last month. For some, this may impact affordability and the market in general. If new homeowners are already at the top of their budget, a small increase can have a large effect. However, interest rates are still likely to remain relatively low as compared to previous years. This is good news for new home buyers!
The change of seasons will have a big effect on what will be available
As always, fall is a sort of last chance for potential homebuyers and sellers until spring. While this trend is not new, what remains to be seen about the rest of 2021 is how Covid-19 will evolve and what that means for our necessity to remain at home or not. We know we're prepared for anything though!
In Chicago and Illinois, even though prices continue to increase, "sales are forecast to decline over the next few months, a usual pattern for August, September, and October," stated Geoffrey J.D. Hewings, emeritus director of the Regional Economics Applications Laboratory. Hewings noted that sales levels are projected to be below those recorded in 2020, but above those in 2019. 
Less Risky Buying Behavior
With a change in the tone of the market, buyers are less willing to make risky decisions so they can get their hands on a home. During Summer 2021, many were taking out funds from their retirement, or taking out loans to seem like cash buyers. These types of decisions will happen less and less as we move away from the seller's market, and more inventory becomes available into Fall 2021. 
In Chicago, real estate agents are reporting the same. While the market is still hot, buyers are a bit more "trepidatious" and less willing to pull out all of the stops when it comes to closing a sale. The "at all costs" mentality is starting to wear out.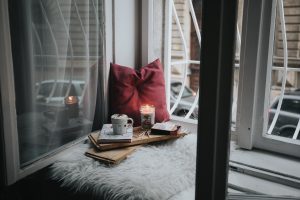 Zoom Towns reaching a plateau
At the beginning of the pandemic, "Zoom Towns"' were a real estate phenomenon as many of us moved into remote work. Especially in Chicago, many chose to trade out the cold for a permanent vacation destination: Florida. A recent study from the Pew Research Center found that one in 20 US adults has moved as a result of the pandemic. This is simply incredible. You probably know at least one person who moved to a Zoom Town, or maybe you did yourself!
For now, this buying activity has leveled out and it appears it will stay that way. However, as we all know too well, this time is unpredictable and anything can happen! For now, the amount of people moving back into cities is steady enough to say Zoom Towns aren't booming as they once were. 
Conclusion:
Overall, the main trend to expect for autumn is less of a real estate frenzy. This happens every year, but it will be a starker contrast in 2021 after the unprecedented activity the real estate market saw this past summer. Whatever your plans for the fall, whether to stay in your home or sell, it's never too early to talk to an expert in the field. If you have any further questions about the market or what's going on in your part of Chicago specifically, don't hesitate to reach out!