Leslie has been staging homes since she became a Chicago real estate broker and can tell you it makes the world of a difference. Not all homes need a dramatic makeover, but most homes will benefit from at last a thorough cleaning and decluttering.
The

National Association of Realtors

surveyed their members & released the findings of their

Profile of Home Staging

.

62% of seller's agents say that staging a home decreases the amount of time a home spends on the market.

50% of staged homes saw a 1-10% increase in dollar-value offers from buyers.

77% of buyer's agents said staging made it easier for buyers to visualize the home as their own.

The top rooms to stage in order to attract more buyers are the living room, master bedroom, kitchen, and dining room.
Don't think staging is worth the time or money? Think again, it could greatly increase your home's value. 77% of buyer's agents cited that home staging had an effect on most buyer's view of the home.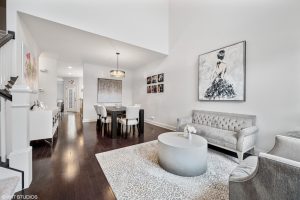 Virtual Staging
Virtual home staging is a type of home staging in which an interior design is created in a graphic editor. The main goal of this kind of
visualization is creating highly realistic images of properties without actually spending time or money.
It's perfect for empty rooms or quick paint jobs and is more cost efficient than traditional staging. There's no need to spend money on new furniture. It's easier to target your ideal buyer. The decor can be designed to their liking and you can declutter with a click, which means you spend less time cleaning. Plus there's no need to wait for improvements to be made!
We have the tools and expertise to help you successfully navigate through selling one the biggest investments of your life. Download our Staging Guide to start staging your Chicago home.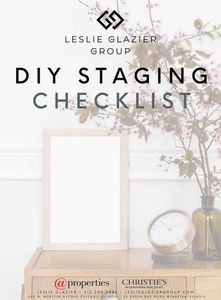 Leslie Glazier is one of Chicagoland's most accomplished brokers. She understands Chicago's real estate market from her 20- year career in real estate and by living in some of the city's most exciting and vibrant neighborhoods.If you have any more questions about staging, or if you want to see how Leslie can help bring up the value of your home, schedule a call with her today.