Buying a house during a divorce is possible, but there are some things you'll need to consider if you want to buy a new home before your divorce is finalized. There are three main requirements that must be met before you can purchase a new home during a divorce.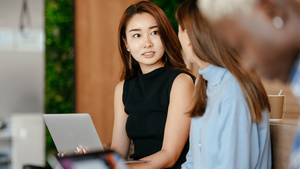 1. Lender Requirements
Before a lender approves your loan, you must secure a court order for essential documents like spousal support, child support, and the division of assets. These documents help assess your financial situation during the divorce. Working with a Certified Divorce Lending Professional (CDLP) is advisable due to their expertise in such cases. We can provide some CDLPs we worth with regularly.
2. Title Requirements 
Until the divorce is finalized, you'll need an Interspousal Transfer Deed to clarify ownership rights on the property. This is crucial because, in most states, assets acquired during marriage are considered marital property. A CDLP can help ensure a smooth process, especially if cooperation between spouses is challenging.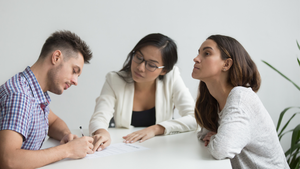 3.  The Court
Certified Divorce Real Estate Specialists (CDREs) play a vital role in safeguarding your interests. They ask essential questions to prevent potential legal issues, such as the source of funds for the down payment and permissions for using proof of qualifications. CDREs are there to guide you through the home purchase without any legal entanglements.
Download our Divorce Real Estate Guide here or reach out to our team today.