Summer may be over, but fall in Chicago is anything but boring. The city is bursting with fun events for everyone! From pumpkin patches and wine tastings to pet-friendly Halloween parties, the Windy City has something for everyone to enjoy this season. Here are a few events we think are worth a visit!
---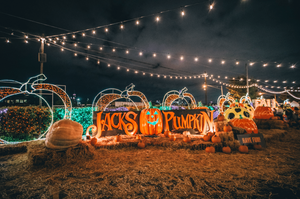 1. Jack's Pumpkin Pop Up
Image Source: Jack's Pumpkin Pop Up
First on our list is the iconic Jack's Pumpkin Pop Up. This seasonal attraction can be found at various locations throughout the city, where it magically transforms ordinary spaces into pumpkin wonderlands. Offering a wide variety of pumpkins, gourds, and autumn decorations, it's the perfect place to immerse yourself in the spirit of fall and find that perfect pumpkin for carving or adding a touch of autumn to your home.
Jack's goes beyond the pumpkin patch, delivering an array of activities and attractions suitable for visitors of all ages. From corn mazes and hayrides to fall-themed treats and countless photo opportunities, this event ensures a memorable day out for families and friends alike.
Pro Tip: For an extra dose of enchantment, visit in the evening when the pop-up is beautifully illuminated.
---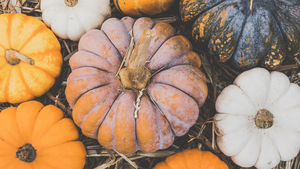 2. Fall Fest at Lincoln Park Zoo
For a heartwarming family-friendly experience, look no further than the Fall Fest at Lincoln Park Zoo. This cherished annual tradition  blends the zoo's charm with the enchantment of autumn. Walk through decorated the zoo grounds and enjoy a variety of activities, including pumpkin painting, navigating a corn maze, and climbing a festive hay mountain.
Both kids and adults will love the fall-themed food and beverages available at the event. Admission to the zoo and Fall Fest is entirely free!
Pro Tip: While you're there, make sure to take a moment to greet the zoo's adorable animal residents.
---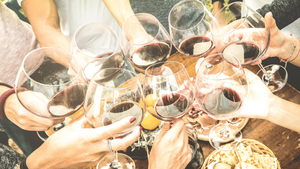 3. Lincoln Park Wine Fest
Lincoln Park Wine Fest wine lover's paradise boasts an impressive array of wines from around the world, ensuring a delightful experience for every palate.
Set against the backdrop of Lincoln Park's picturesque Jonquil Park, this event invites you to partake in wine tastings, enjoy live music, and relish delectable food pairings. It's the perfect occasion to savor the flavors of autumn while basking in the company of fellow wine enthusiasts.
Pro Tip: Consider purchasing a VIP ticket for early access and exclusive wine selections.
---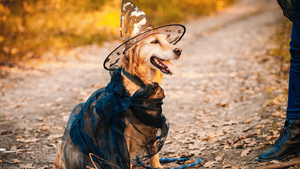 4. Streeterville Dog Halloween Party
Our furry friends deserve their share of fall fun too! The Streeterville Dog Halloween Party is an annual event that lets your four-legged family members join in the seasonal festivities. Dress up your canine companion in their spookiest, silliest, or most adorable costume and head to the party for a day of tail-wagging enjoyment.
The event typically features a costume contest, treats for both dogs and their human companions, and opportunities for socializing with other dog enthusiasts in the charming Streeterville neighborhood.
Pro Tip: Always prioritize your pet's comfort and safety when selecting their costume.
---
Chicago offers an array of events an festivals to celebrate the season. Whether you're in search of pumpkins, wine tastings, family-friendly fun, or a canine Halloween extravaganza, the city has you covered. Mark your calendars, gather your loved ones, and prepare to embrace the beauty and excitement of autumn in Chicago. Don't miss out on these fantastic fall events!