Staging Is Not Interior Design
Staging and interior design are not the same. In fact, staging is almost the exact opposite of interior design. Interior design reflects the owners' personality, their life story and how they see themselves and how they want to be seen. Staging reflects the potential buyers, and in order to work, it must reflect as many potential buyers as possible. Buyers don't want to buy someone else's home: they want to buy their home.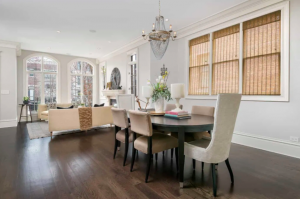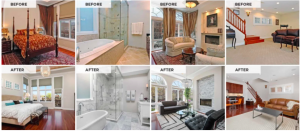 If interior design is a self-portrait of the owner, staging is a mirror, allowing buyers to picture themselves living in a home.
Staging is also not de-cluttering. Most sellers understand the importance of cleaning up and clearing out to make their home ready to view. But an empty home can be just as uninviting to buyers as a cluttered one. Staging strikes a balance that fires buyers' imaginations and lets them visualize a space as their own.
Keeping Up With The New Homes
In markets with plenty of new, model-type homes for sale, many buyers have lost interest in existing homes that project too much of their former owners' taste and style.
Millennials and first-time home-buyers, which represent the majority of buyers today, are easily turned off by homes they can't picture themselves living in. Keeping up with the competition of new home construction is one reason why staging has become such an important trend in recent years. But staging allows sellers keep up with the competition of new homes and stay ahead of the online revolution of real estate.
Boosting Your Home's Digital Appeal
Millennials and other tech-savvy buyers often use online tools to look at homes before they commit to an in-person viewing. If they're not impressed with what they see online, chances are they won't bother attending an open house or calling your real estate agent.
Which space would you rather see up close? Staging turns digital "lookie-loos" into foot traffic and potential buyers.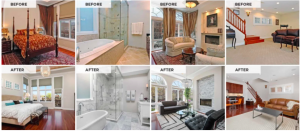 Staging Pays
Staging is a proven technique that sells homes faster and for higher prices. It's worth the investment, particularly if a property has been sitting on the market for a long time and you've had to lower the price to keep attracting potential buyers.
Some facts about the effectiveness of home staging:
• Staged homes sell 73% faster than unstaged homes
• Staged homes sell for 7-10% more than unstaged homes
• The savings in holding costs often covers staging costs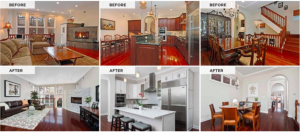 Which one seems to offer more value to potential buyers? Which one is most likely to draw higher bids?
What's Stopping Sellers From Staging?
The downside is that staging has become more expensive as it's become more popular. It's not cheap to repaint walls and cabinets, move in more modern furniture and add accents that make each room pop, but staging is one of the most cost-effective ways to shorten time-on-market and increase demand. Hiring an accredited stager like Leslie Glazier to do a top-to-bottom home staging is an investment, but it's a worthwhile one.
But cost isn't the only thing keeping sellers from staging. What are some others reasons why homeowners don't hire professional stagers to ready their home for sale?
• They're too attached to their own personal design choices and taste
• They think buyers can imagine the space as their own without staging
• They think an empty home "looks" bigger
• They've sold a home before without staging
Sellers might have gotten away with skipping staging 10 years ago. But now thanks to competition from new homes, the influx of millennial buyers and the proven results staging offers, home staging is no longer a luxury: it's a necessity.