Splitting assets is, unfortunately, an often stressful and unpleasant reality of divorce. Usually, homes will require repairs and maintenance before they are ready to be put on the market. These can be minor fixes that won't cost a lot of potential major repairs that cannot be avoided. When you're going through a divorce, it's often hard to know exactly who should be paying for these expenses. Should you still have to split costs even if one of you no longer lives at the property? Below you'll find five helpful tips to help you navigate home maintenance and any potential buyer inspection issues before you list your property. Let's make this difficult process as simple as possible.
1. Know What You're Working With
Hiring a professional to carry out a thorough home inspection prior to signing any divorce papers can provide a clear understanding of the current condition of the house – structure, heating system, plumbing, etc. – and will highlight any significant repairs that might need doing either now, or in the future. A leaky roof could cost you a fortune to repair, and it's better to be aware of these potential costs before taking things any further. Another worthwhile option would be to obtain a fair market value from an experienced real estate agent who has expert knowledge of your neighborhood. While a home inspection determines the condition of your house, an FMVgives you a better idea of how much you can expect to earn from the sale.
2. Value May Be Split Between Both Parties When The Home Is Sold
Any increase in property value that occurs within the marriage is considered marital property and, therefore, up to distribution – this is still the case even if you or your ex-spouse were the original owners before the marriage as it's more about the names present on the deed or title. In simple terms, this means that any funds used for home improvements or repairs during the marriage that has led to an increase in the property's market value will be split between both parties when the home is sold. If you are not on title, but still contributed to improvements and repairs, then you may still receive compensation for these expenses when the property is sold.
3. Get It In Writing
When selling your house during a divorce, it's vital your divorce agreement includes the terms of property up-keep and sale such as who pays for any repairs or improvements, who is carrying out these repairs and improvements, and who is responsible for the overall maintenance of the home. A verbal agreement on these terms may seem like the easiest option, but it's always a good idea to hire a Divorce Real Estate Professional and get them in writing to prevent any issues and confusion around the sale from arising in the future. My Property Maintenance Agreement can help avoid these issues by outlining who pays for what in each circumstance- contact me to find out more. Be clear on what you want and get the court documents right from the beginning.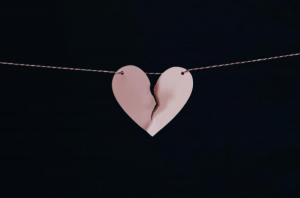 4. Stay Aware Of Your Spending
Suppose you have decided to remain in the marital home during your divorce. In that case, you must keep an accurate account of all improvements – and associated costs – made on the house since separation. You should include what these improvements are and where the funds to support them have come from. If the funds have solely come from your or your partner's own money, then that person will be compensated for these costs once the house is sold.
5. Keep It friendly
A divorce is a challenging time for all involved, but maintaining an amicable relationship with your ex-spouse – at least until everything has been sorted – can make the process a lot easier. Of course, keeping things friendly isn't always an option. If neither of you can agree, it may be worth hiring a mediator to help with discussions. If an agreement of terms involving the home and any costs associated with it still cannot be made, then you will have to go to court – a less than ideal scenario as both of you may not get your desired outcome. Remember: Flexibility is key when dealing with a divorce – especially when the marital home is involved. Are you going through a divorce right now? Certified in Divorce Real Estate, I am dedicated to helping you navigate the often tricky terrain of separation. If you are struggling to deal with the seemingly endless decisions that come with divorce – contact me. I'd love to offer my help and support to you during this difficult time. Before you go, I'd like to share with you my Little Orange Book. It's filled to the brim with some of my all-time favorite Chicago city spots, a seasonal home maintenance checklist, and so much more!