Selling your home during the holiday season can add stress to an already busy time of the year. While selling your home over the holidays has its advantages, it also means you may need to modify how you deck the halls, prepare your home and entertain guests.
If you're selling your home over the holidays, we have a few tips to help you as you host family and friends and simultaneously find that perfect buyer.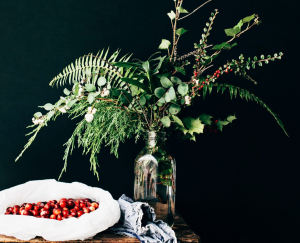 Keep your holiday decorations simple
If your house is on the market, you have already (hopefully) pared down each room, removing clutter, both visual and physical. If you plan on having a Christmas tree, there are a few things that you can do to make life easy on yourself.
David Jablonowski suggests decorating and entertaining as you normally would — tradition is tradition, after all, but says to keep it simple wherever possible — including skipping the authentic tree in favor of an artificial one.
Use an artificial tree so that you aren't hurriedly vacuuming errant pine needles in the moments prior to a showing. If you have a large tree, try to keep it to a visual minimum, decorating with simple white lights and keeping ornament color to one or two. You want to ensure that the home does not feel crowded and that potential buyers can walk around easily, so consider taking a piece of furniture out of the room to compensate for the addition of a tree.
Keep other decor to a minimum; a simple wreath on the door and a glass bowl of silver ornaments can still deliver a festive look without overpowering the rest of the home. Resist the desire to fill the mantle of your fireplace with a lighted ceramic holiday village, avoid electric trains around the tree (easy to trip on), and if the presents under the tree start to spill out into the rest of the room, you might want to store some of them until Christmas Day.
Keep in mind that you'll be packing up all of these things soon enough if you are moving, so get ahead of the game by opting to forego the holiday tablecloth, Santa bedsheets, and that vintage sled. Instead, think of how excited you will be to see these in your new home next season.
Show off your perfect home for entertaining
If you have a home that is well equipped for entertaining, Stephanie Parent adds that hosting can prove to be an asset to the sale of your home.
"If you are hosting over the holidays my suggestion is to make sure your home is decorated as you staged it. With family and friends coming over for holiday celebrations you may be entertaining your home's next owner. Seeing your home sparkle at this time of the year may spark the interest of a guest or better yet have them tell people about what a great home you have for entertaining. Word of mouth advertising for your home may be just the thing to get your home sold."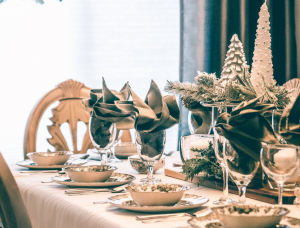 Entertain buyers, too!
This is the season to eat drink, and be merry. Katie Dunlop suggests flexing your host or hostess's muscle when your broker has showings. With Covid-19 there is still a way to do this safely. Head over to Costco or your local grocery and buy packaged candy canes, hot cocoa mixes, and create a cute to-go package for interested buyers.
"A homeowner can absolutely decorate for holiday guests — just don't go overboard, think simple and classy and it will make prospective buyers feel at home. Having some of those extra yummy holiday treats or drinks on the kitchen counter won't hurt either."
Having interested buyers leave with something will help them keep you in mind longer and add a personal touch during these socially distant times!
Ask for help when you need it
Sometimes, hosting out-of-town guests for holidays is simply unavoidable. Especially with Covid, if you want to be around out-of-town loved ones, having them stay at hotels isn't an option. If you must host guests, Pam Lynch suggests enlisting their help to get your home up to par for showings.
If you are having out-of-town guests, be sure to let them know that your house is on the market and you may need to accommodate strangers in the house with very short notice. Most guests will be happy to help you by keeping their suitcases packed and slipped under the bed if a showing occurs.
You can even enlist extended family to help you make beds, keep luggage organized, keep toiletries tidy, and make sure all living spaces are spotless for showings. Prepare ahead by ensuring that each guest room has plenty of room in the closet and or even an empty dresser drawer to stash belongings – especially personal ones like medications, jewelry, cash, or other valuables.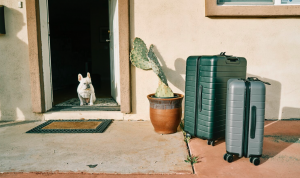 Plan accordingly with your guests
Whether you're hosting guests overnight or simply for a special meal or gathering, Jennifer Riccolo DeBower emphasizes how important it is to plan ahead — both for showings and for your events.
"If you are having guests stay with you pick a two-hour window each day where you know it will be easiest to have the home show ready and everyone out of the house to accommodate buyers. Conversely, if you know your guests will all be over for a special meal give your agent the instruction to avoid the particular day or certain hours of that day."
While we know there aren't large gatherings, even having parents, children, or close relatives in town to safely visit and celebrate can still bring its challenges when showing your home! Just being in communication will ensure that showings run smoothly. Also, using the right agent will be important during these times as they should be giving you fair warning to help keep everything covid friendly and give you and your guests time to clean and plan ahead.