The world is opening back up again, and so is Chicago! Get ready to enjoy the very best food, music, and culture that Windy City has to offer. Since improving COVID-19 numbers has made more summer events possible again, we've compiled a list of the ones we're looking forward to the most.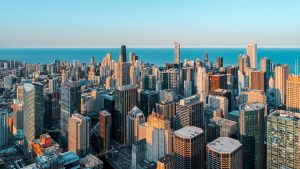 June:
1. "Tuesday's on the Terrace" at the Museum of Contemporary Art Chicago will begin on June 1st and continue every Tuesday at 5:30 pm until August 31st, highlighting Chicago's local contemporary artists.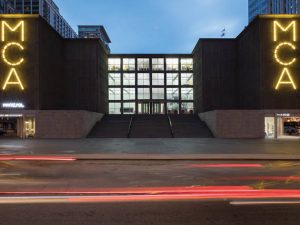 2. Old Town Art Fair will feature the work of 200+ national acclaimed artists from June 12-13th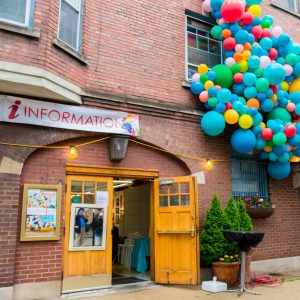 3. "Pride in the Park" will take place in Grant Park from June 26-27 and features Chaka Khan, Gryffin, and Tiesto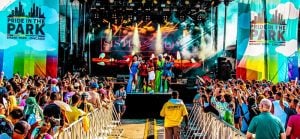 July:
4. Grant Park Music Festival is back in Millenium Park from July 2nd to August 21st, Wednesdays, Fridays, and Saturdays at 6:30 pm. All concerts are free, but you can reserve seats in advance.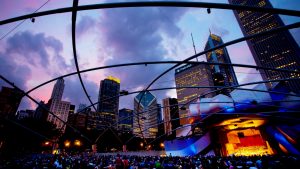 5. The Windy City Smokeout returns July 8-11th outside the United Center, with headliners Darius Rucker, Dierks Bentley, and Jon Pardi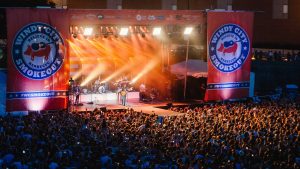 August: 
6. Taste of Greektown returns August 20-22nd, where lively Greek bands, local dance troupes, musicians, and The Jesse White Tumblers will perform throughout the weekend.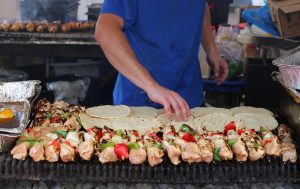 7. Gold Coast Art Fair in Grant Park will celebrate its 64th year from August 21st-22nd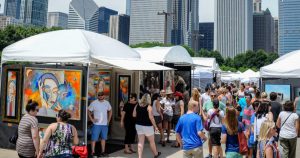 8. Sangria Festival transforms Humboldt Park into an outdoor tapas festival from August 20th-21st